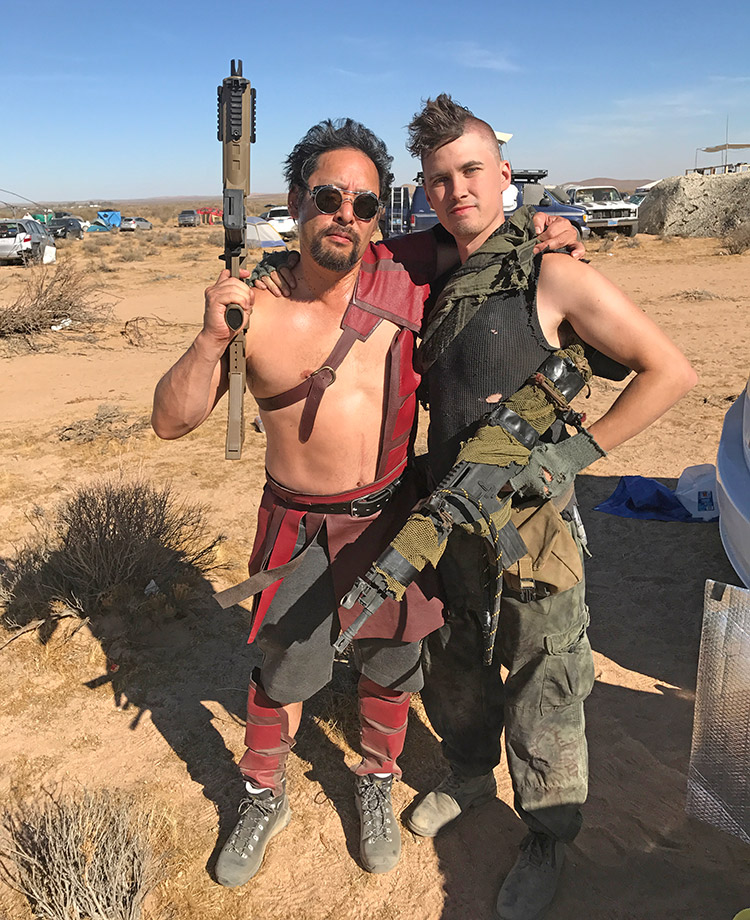 Allen Ling and Christian Boe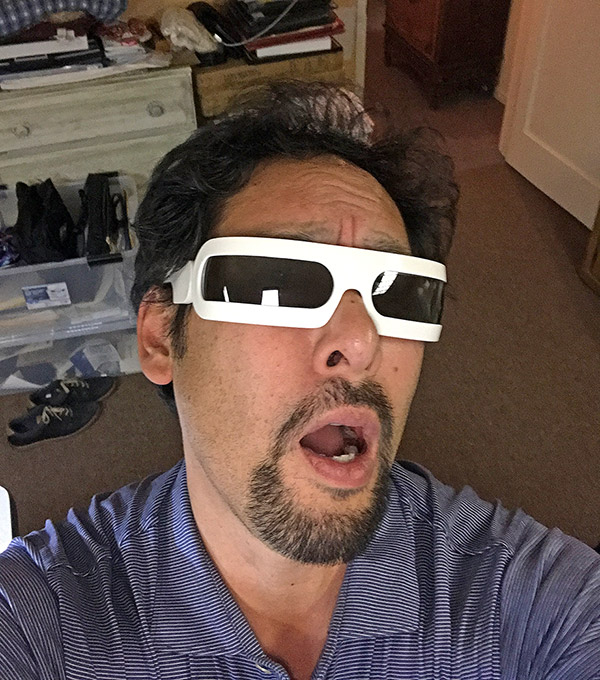 Allen Ling
Co-creator
Allen was raised by foreign born parents and got bribed to behave with comic books by his mother. He learned English by reading comics, then drew comics for his junior high school newspaper. He won art contests, but switched to music composition and performance in an effort to attract more girls. His addiction to comic books continued into adulthood. After a failed attempt at becoming the first Chinese American James Bond, he decided it was in his best interest to not be disowned by his conservative parents. He went to graduate school, became a physical therapist, opened his own practice and then toiled in the hostile economic field of medicine. He worked hard for decades, also doing real estate development and investment, construction, and music production. He raised two great kids and got married twice.  Personally and professionally he enjoys living life to the fullest.
On his 44th birthday, Allen almost died of complications from cancer. It was diagnosed as terminal. Now everyone thinks "AHA! And that it was when he decided to draw comics again!" However, it wasn't.
Only after his father died in 2014 and he separated from Wifey # 2 that he thought the healing power of comics might be a good thing to immerse himself into again.  Life events can transform a person, but sometimes it takes a lot of them to redirect your path.
Allen found he can't draw as well as he used to. There are a million talented artists who can kick his butt around like an aluminum beer can as far as skill. He lacked the training and the patience. That said, his crazy imagination, ability to get it all done, total commitment to a project, and collaborative cheerleading for and with others certainly made up for it. He produced and self-funded "Genesis II" with co-creator Christian Boe, and a crack team of seasoned comic book artists and writers.
Right now, he is officially a graphic novelist, a gentleman farmer, and semi-retired CEO of a physical therapy business.  "Genesis II" promotes self-transformation and forced evolution, but it's really about what we can do for ourselves.  If we just imagine what can happen and then take action, we can make a new reality.  Allen challenges every one of the readers of this body of work to use their imagination to  make themselves and their lives better.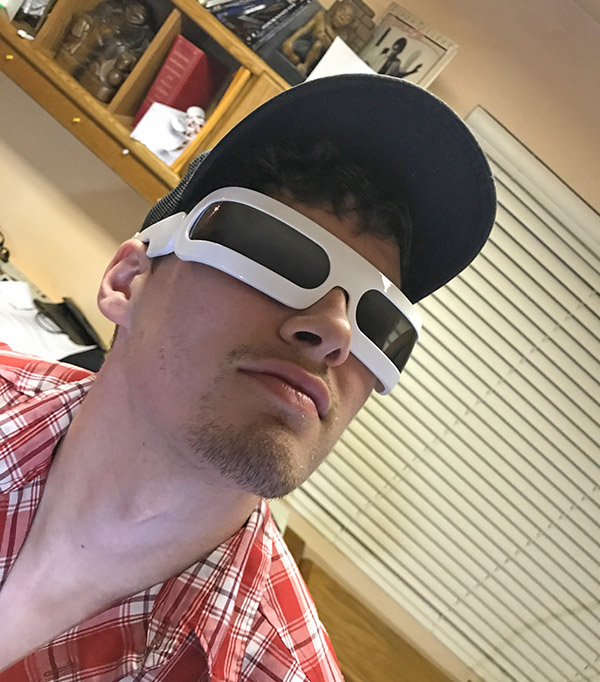 Christian Boe
Co-creator
Christian Boe is an artist best known for his illustrations of roaring monsters and fantastical landscapes. Born into a family of artists and raised in the San Francisco Bay Area, Christian learned to draw at a young age.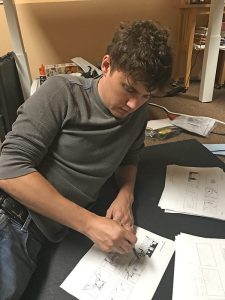 During the summer he would stay with his father in Pasadena where he would take drawing and animation workshops on the weekends. The support he received from his family and mentors helped him develop a passion for art and design that he carried into adulthood. After high school he studied art at UC Santa Cruz before transferring to Art Center College of Design in Pasadena. He graduated from Art Center in 2013, earning his BFA in Illustration – Entertainment Arts. Since finishing school he has worked on a variety of projects including comics, commercial storyboards, concept art for a virtual reality platform, indie video games, fantasy playing cards and a variety of other projects. He loves to design bizarre worlds, interesting creatures and to bring stories to life.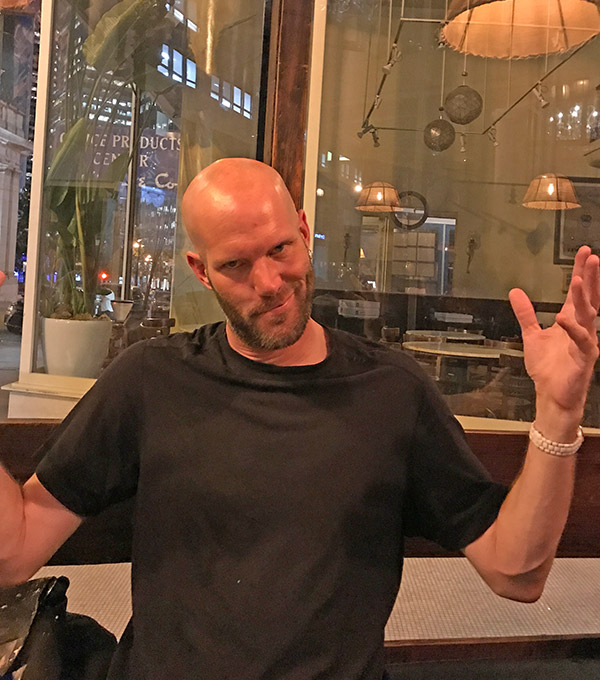 Nate Van Dyke
Cover Artist
Nate (N8) VanDyke is a prolific artist and illustrator who began drawing at the age of two. His medium of choice ranges from: pencil, ink, marker, watercolor, gauche, acrylic and oils. Regardless of what medium he picks up, his signature style can be seen in the contrast of his thin and thick lines in his pen and ink work and the high sheen contrast in his mixed media pieces. Nate's heavily detailed illustrations feature his heavy metal humans and his well-known future primitive apes with dark menacing personalities. His color work features studies of animals (apes, elephants, giraffes) against lustrous backdrops.
He recently took a job as a senior concept artist at NCsoft working on City of Heroes/City of Villains. Just prior, he finished creating concept art and storyboards for the Sega video game, Iron Man. His work has also been featured in several magazines such as JUXTAPOZ, XBox, PlayStation and Heavy Metal. Over the years N8 has attracted clients such as Converse, Levi Strauss, Scion, EMI Records, Red Hot Chili Peppers, Burton Snowboards, Slayer and Wired. N8's work has been commissioned and showcased internationally.
Here is Nate working hard in his studio:
Nate got clubbed by a skateboard while walking peacefully in downtown San Francisco and he hit the pavement unconscious. This all happened before he finished his second cover for Genesis II. Nate powered through the next 4 covers and finished before the deadlines.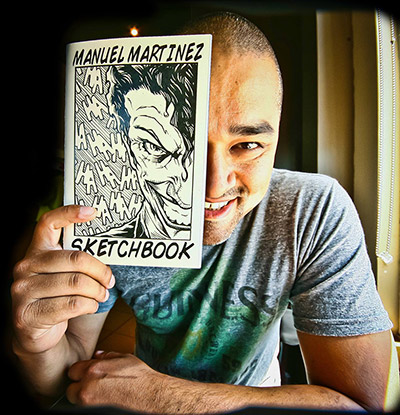 Manuel Martinez
Splash Page Artist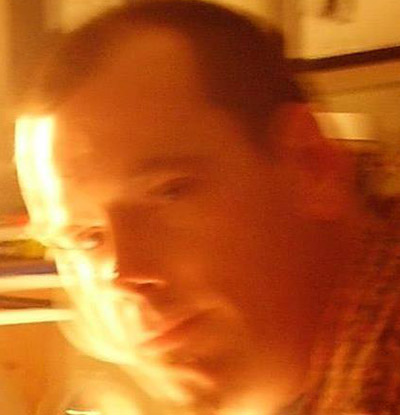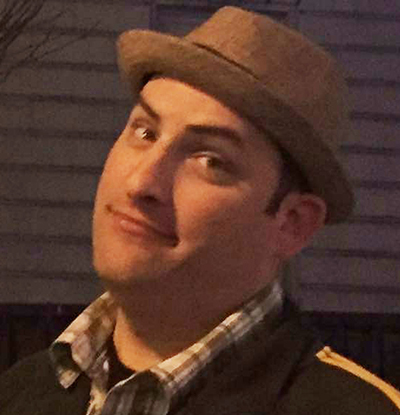 John Hageman
Letterer & Logo Creator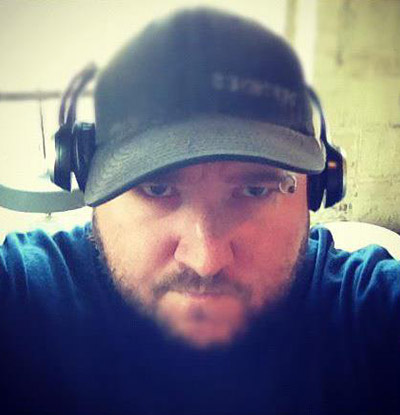 Zac Atkinson
Colorist for chapter 3 & 4, covers, and splash pages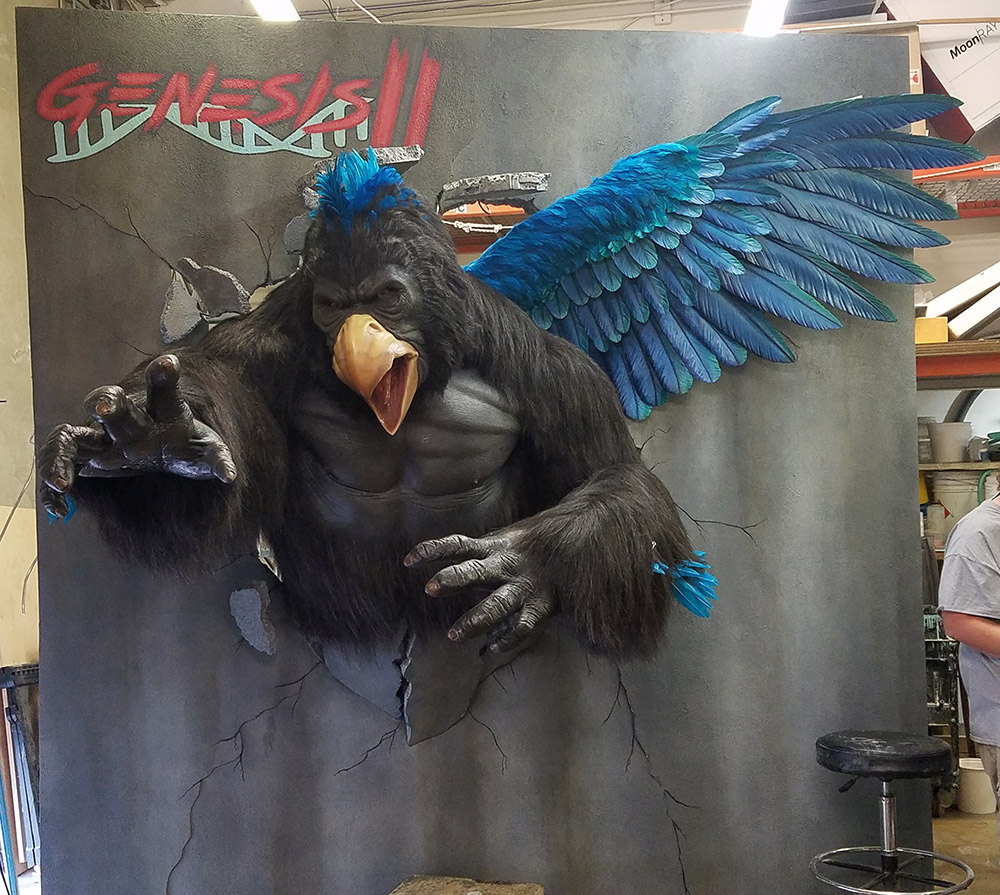 Alliance Studio
3D Model Creators
Veteran designers and sculptors Steve Wang and Eddie Yang have teamed up to bring you The Alliance Studio. A full service studio providing the best in design and manufacture of entertainment related art.
DESIGN
We can provide all aspects of design – characters, specialty costumes, film sales/development, and production design in many different mediums, including digital paintings, models, traditional illustrations, 3d maquettes, clay maquettes, and post production ready assets. We specialize in creating digital models ready for output directly from our designs or from designs you bring to us.
BUILD
We are a fully equipped build solution for any type of media. Specializing in Creature/Make-up effects, Specialty Costume, and Specialty Displays. Our 4000 sq ft facility can accommodate projects of all sizes and deliver on time with full support on set, on location, or at a local exhibit hall.
Alliance is well rounded in all disciplines of entertainment art production. Using state of the art digital tools and cutting edge practical techniques paired with over 27 years of design and build experience Alliance brings you a truly unique service.
Our goal is to provide productions with unique design concepts and efficient construction methods, to deliver your project on time and on budget.